Royal wedding telah berakhir! Tapi apa yang terjadi sepanjang upacara pernikahan kemarin masih menarik untuk dibahas. Netizen sempat menangkap beberapa hal lucu dan salah, lho. LOL. Tapi sebelumnya, ini hanya beberapa hal kecil saja, not a big deal. Mau tau apa saja?
1. Pangeran Harry Mencoba dan Gagal Mengangkat Kerudung Meghan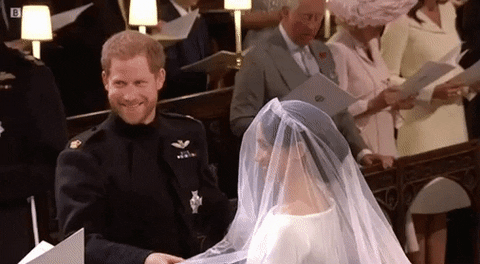 Jujur, Cosmo sangat mengagumi kegigihan Harry di momen ini. Dia berusaha sangat keras untuk mengangkat kerudung Meghan, sempat tersangkut sedikit kemudian ia berhasil membukanya. Bahkan ketika selesai membuka, ia sempat merapikannya. Aww. Ini momen yang lebih indah dari gaun Meghan.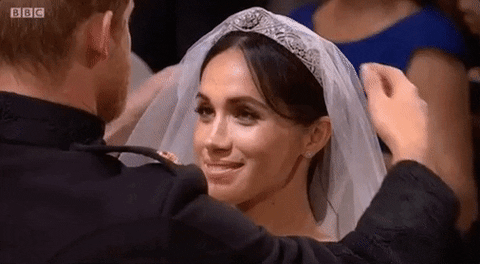 2. Pangeran Charles Tertidur
Can't be the only one who thinks Prince Charles has fallen asleep? pic.twitter.com/8HxSD9xYyL

— ross (@_rosscarrington) May 19, 2018
Hmm, banyak yang menyimpulkan kalau Pangeran Charles tertidur saat prosesi pemberkatan. Mungkin ia lelah menghadapi drama soal siapakah yang akan membawa Meghan ke altar.
3. Iringan Kuda yang Keluar Tiba-tiba
sassy horse moment!! #RoyalWedding pic.twitter.com/Q01FPmqz7D

— alex rees (@maybealexislost) May 19, 2018
Ada seekor kuda yang nampaknya ingin keluar dari barisan. Untungnya sang penunggang kuda cukup andal mengembalikan kuda kekar itu kepada jalurnya lagi.
4. Meghan Lupa / Tidak Memberi untuk Hormat pada Ratu
Did Meghan not curtsy to the Queen or did I just miss it?! #RoyalWedding

— Kate Middleton Fans (@RoyallyKate) May 19, 2018
Sepertinya Meghan sangat excited setelah mengucap janji nikah dan banyak yang menyimpulkan saat ia melewati Ratu, ia lupa untuk memberikan hormat padanya. Ya, ini cukup heboh di Twitter.
Ini videonya:
Did or didn't Meghan Markle curtsy to the Queen? https://t.co/fBqsNW2Hed #royalwedding #royalwedding2018 pic.twitter.com/UIjAMKSRtR

— Yahoo Canada (@YahooCanada) May 19, 2018
5. Gaun Pippa Middleton Mirip Kaleng Minuman
Pippa's dress looks like the Arizona iced tea can #RoyalWedding pic.twitter.com/pZCHVqNXYD

— Sarah Rogers (@sarahnrogers) May 19, 2018
Ouch! Mirip gak?
6. Nama Ayah Meghan Masuk Dalam Program Pernikahan
The Official Order of Service for the Wedding of Prince Harry and Ms. Meghan Markle is now available to download.https://t.co/dRHckWM0j8

— Kensington Palace (@KensingtonRoyal) May 18, 2018
Rupanya Order of Service ini dicetak sebelum Thomas Markle Sr (Ayah Meghan) tidak masuk dalam list undangan.
Kensington Palace harus mengeluarkan pernyataan: "The Order of Service diproduksi sebelum kabar bahwa Thomas Markle tidak akan dapat menghadiri pernikahan karena alasan medis. Akibatnya, beberapa aspek akan berbeda dengan apa yang telah dicetak. Seperti diumumkan sebelumnya, Ms Markle telah meminta Pangeran Charles untuk mengantarnya ke altar."
Sumber Cosmopolitan Indonesia